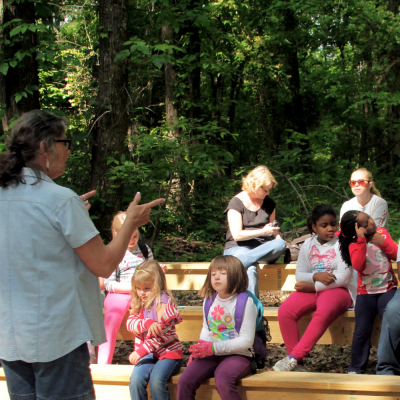 School Classroom
A more intimate experience for one classroom with 1 live bird and a variety of props. One educator could potentially visit 3 classrooms in the same school on the same day.
25 students per class

30 minute program

Maximum of 3 programs per day

$125 per classroom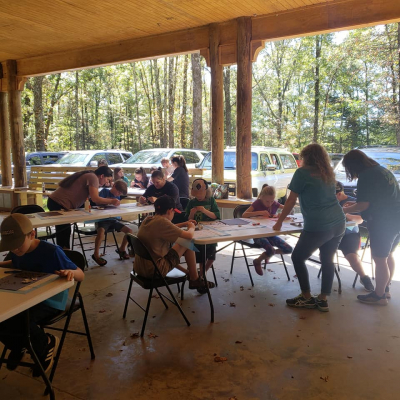 Rotating Programs
Rotating programs consist of one educator with 1-2 live birds and a variety of props, who is stationed at one location at a school or event. This provides a unique experience for more classes.
50-75 students per rotation

30-45 minute program; plus 15-20 minutes to rotate groups

Maximum of 3 rotations per day

$250 per classroom
Library Programs
Many libraries have summer programs. Library programs include an educator, 1-2 live birds as available, snakes, and other mammal friends with a variety of props. We offer many different programs for this special group so please call for details and pricing.
25-50 people per program

45 minute program

$150 per program
Community Festivals
A festival booth is staffed by at least 2 people and 3-4 or more birds of prey.
Festival fees vary based on factors such as venue location, distance, number of event hours, expected attendance, number of volunteers, etc.  Please call for pricing.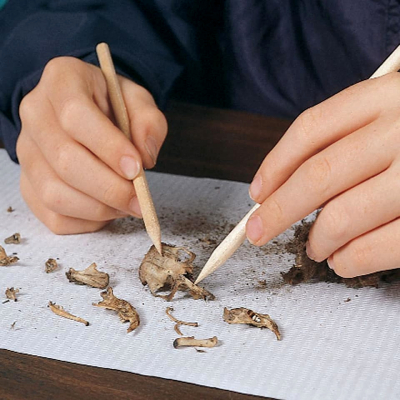 Operation Give a Hoot
Our schools are in desperate need of additional education tools for conservation education. Our teachers need our help to fund these programs in their classrooms. Let's Give a Hoot about our students and teachers and sponsor an education program for their class.
Our owl programs include the owl pellets, tools needed for dissection, as well as an educational program with one of our education ambassadors.
Cost for class of 50 Students is $240.00

Cost for class of 25 Students is $175.00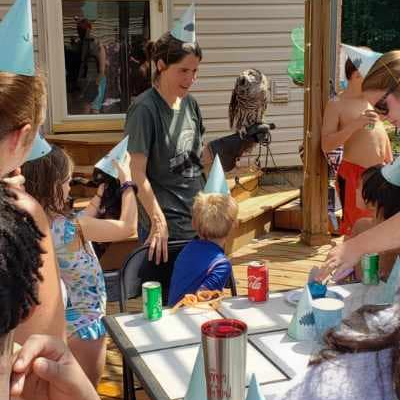 Birthday Parties
Want to have a WILD birthday party? Book your Wildlife Ed-venture Birthday party today ! "Get Wild" Birthday Package $250.00
Use of our covered outdoor pavilion area for your party for 2 hours, with up to 20 kids ($10.00 each additional child)

A Guest Services attendant to assist with set-up, cleanup and presentation of the Animal Ambassador

Special visit from an Animal Ambassador (Up to 2 animals)

Birthday child receives a Mississippi Wildlife Rehabilitation t-shirt

Activity (Choose 1):
Game/Free Time

Nature Scavenger Hunt

Wildlife craft (Cost of craft supplies extra)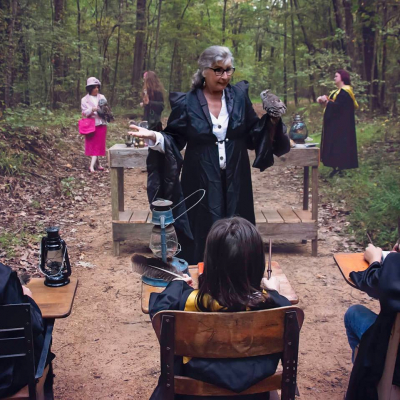 Public and Private Programs
Programs for other non-profit and for profit groups. Fee varies based on the program request and venue. Programs usually include 1-2 educators, 2-4 live birds of prey and at least 1-2 hours. Please call for pricing.

Pricing and availability of live birds of prey often change so please call with any questions and we will work with you to create a great experience for your group!

Please contact us for more information and to book your program today!
MWR Education Director

Kate Friedman

+1 (901) 826-4615